Cloud Server and Storage Solutions
Find Business Success in the Cloud.
Etisalat Cloud Solutions
Our managed, professional and completely reliable cloud-based server and storage solutions can take your business on an ultra-smooth journey to new heights of success. We have the knowledge and experience you can trust.
Cloud Server and Storage Features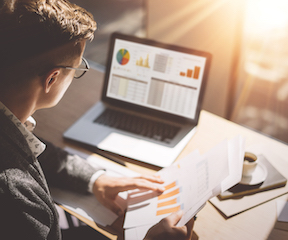 Easy and Flexible Solution
Cloud computing cuts out the high cost of hardware.
Enjoy a subscription-based, pay-as-you-go model. 
Easy set-up and maintenance.
Security with data management
Highly advanced antivirus software. 
Cutting edge firewall functionality. 
Remote data management and recovery.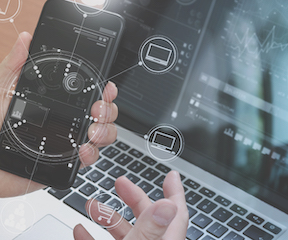 Realtime flexibility
Employees can access, edit, and share documents anytime…anywhere.
File-sharing allows users to make and see updates to documents in real-time.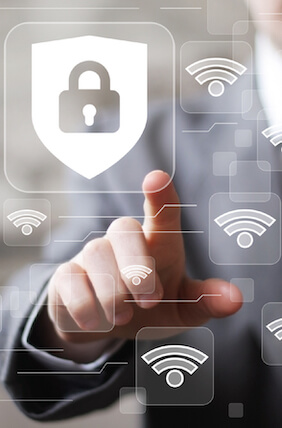 Flexible control
Ideal for businesses with growing or fluctuating digital demands. 
It's simple to increase or decrease your cloud capacity.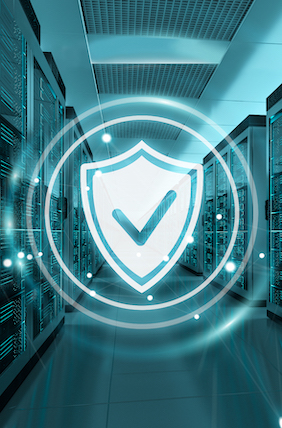 Safe and secure
Multiple back-ups ensure your valuable data is safe and secure.
For further protection, your data will be backed-up in more than one geographical location.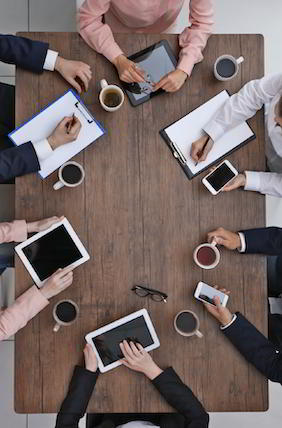 New technology
Cloud solutions are more environmentally friendly than on-site storage. 
Decreases the carbon footprint of your business.
Cloud Server and Storage Solutions Benefits
Data Safely Stored Locally
We value the confidential data of your business as much as you do. Our data centres are safe, secure and local.
24/7 Support
Our expert support is available to you 24 hours a day, 7 days a week – either by phone or premises visits.
A Managed Solution
A completely managed cloud-based solution enabling us to support your business throughout and beyond your digital migration.
Etisalat Cloud Solution Packages
Customise your package to meet your business needs by selecting the suitable solution in each category below.
Select your data center location


Cloud Server Machine Size
*5% VAT excluded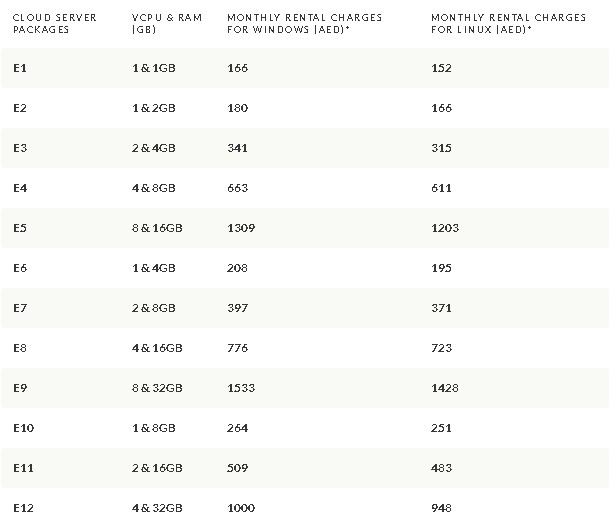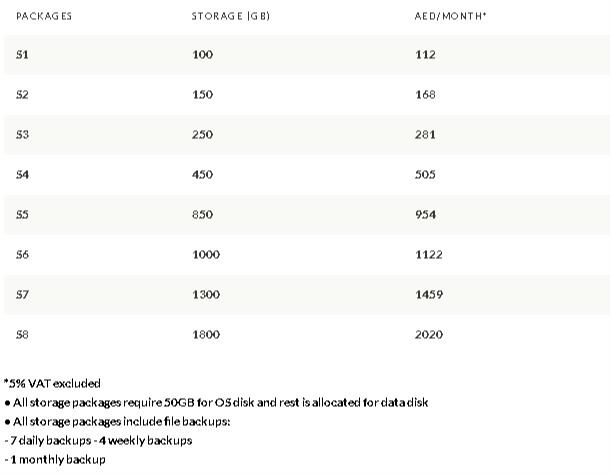 Internet Connectivity
*5% VAT excluded

Required Documents to Subscribe
A business will need to provide the following documents in order to subscribe to Etisalat's Cloud Server and Storage Solutions:
Valid Establishment Card.
Copy of valid Trade License.
Passport copy of sponsor.
Power of Attorney or Authorisation Letter from the sponsor officially authorising a company representative.
In the case of an Authorisation Letter, the passport copy of the officially authorised company representative will be required.
Looking for more information about Etisalat Cloud Solution
No worries, we're here to help. Just share your details below and our team will get right back to you.
Still looking for help?

Call your dedicated Relationship Manager or visit and contact our offices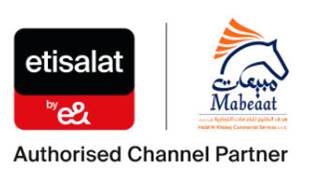 Tel.
046081111
Mobile:
0501074321
© 2019 Etisalat. All Rights Reserved.