Prepare for more customers with Business TV
Enjoy premium content that makes a world of difference for your customers like global business, financial news, sports, entertainment and more for a flat fee.
Key
Features
– End-to-end digital IP
– MPEG4 encoding/HD/3D content
– Over 100 regional Basic TV channels for unlimited viewing
Secured Office Connectivity
Stay protected at all times with role-based access, content filtering, applications visibility and overall control.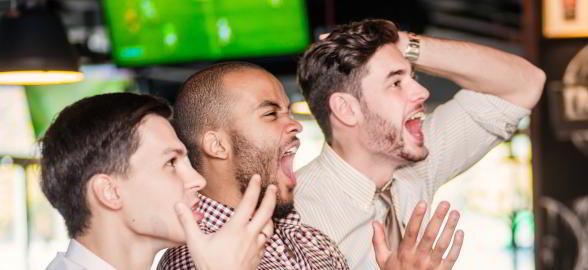 In order to subscribe to Premium Add-on Channel Packs,
customers are required to have an active Business TV
Basic Subscription. 
Monthly Plan
Business TV Basic
18o+ Channels, Max HD
HD & 3D Programming
100% Digital TV
Latest Set-Top Box (STB)
Up to 200 Hrs Recording
99 AED/Month
5% VAT Excluded
12 month contract
Premium Add-on Annual Packs
Features the latest Asian content, inclusive of Colors HD, UTV, Times Now, OSN Cric Ten Cricket HD, MTV, NDTV 24×7 & much more. This add-on comes with a minimum commitment period of 12 months. 
3680 AED/Year
5% VAT excluded
Features the latest Western content, inclusive of OSN Living, Fashion TV, Star Movies HD, Bloomberg, OSN News, Ten Cricket HD, Sky News HD & much more. This add-on pack comes with a minimum commitment period of 12 months.
 
3680 AED/Year
5% VAT excluded
Business News Channels Add-on
Features the top international news channels, inclusive of BBC World News HD, Sky News HD, Fox News, OSN News, Bloomberg, CNBC, CNN International & more. This add-on pack comes with a minimum commitment period of 12 months. 
3680 AED/Year 
5% VAT excluded
Create a custom-built plan & choose between top sports channels, infotainment, Football Leagues, Travel, Movies & more. A bespoke pricing would apply for this add-on.
 
Tailored Price 
5% VAT excluded
Important Information: About Business TV Plans
Required Documents to Apply for Business TV Plans:
Valid Copy of Trade License
Passport copy with Valid UAE Visa of individual, as authorised by company
Emirates ID Copy of individual, as authorised by company
Authorisation Letter
Establishment Card
The basic Business TV package is AED 99/month with a one-time charge of AED 199 for professional installation and the set-top box. Should customers choose to subscribe to the Premium Channels Add-On Pack, they are required to have an active basic plan first.
Contract durations is as per agreed original contract period between the client and Etisalat with  one option being available: 12-month Contract
Billing Frequency for Basic Plan: Monthly
All prices shown are excluding of 5% VAT charge.
About Premium Channels Add-on Packs:
All add-on packs are annual contracts and are charged upfront i.e. total amount for the 12 months. A monthly payment plan is applicable on Premium Add-ons only with Business Pro Subscriptions.
Terms & Conditions:
Content censor, monitor & blocking:With hundreds of TV channels available in the various packages offered by Business TV services, Etisalat may, under prescribed guidance, monitor the content presented and at times block or censor images or audio that are considered inappropriate under local standards.
Customers are advised to further monitor TV content for their own preferences and utilise the available PIN-based parental control features included in the TV set-top boxes provided. Additional advice on TV content is available up on request.
Rental charges are billed annually in advance unless specified otherwise by Etisalat. The bill would consist of the following information:
Total charges for IPTV setup
Total charges for annual service delivery
Total charges for Premium IPTV content;
One-time charges for upgrade, downgrade, as applicable.
All charges for the particular package selected for the service will be charged on an annual basis and collected in advance.
Penalty Free Service:
Customer can exit the service contract within a maximum period of 5 days from activation without penalty charges (i.e. exit charges) if the service contract was mis-sold or the provided service did not comply with the service terms and conditions.
In cases of contract breach with early termination, exit fees will be applied. The exit fee shall be calculated as a monthly recurring charge multiplied by the number of remaining months of the contract.
Frequently Asked Questions
Q. How do I subscribe?
A. Simply let us know which channels you require on  The Application Form provided and send a signed copy to your Etisalat Account Manager or via Etisalat's Business Online Portal.

Q. Can I get beIN sports by itself?
A. No, for the Premium Add-Ons (including beIN sports) you will require a basic TV pack subscription as your base package.

Q. What do I get in my AED 99 Monthly Basic TV subscription?
A. You would get access to the most comprehensive IPTV line up in the UAE with over 180+ channels. From kids entertainment to drama and movies, news to sport, regional TV and documentaries to lifestyle and music with there being something for everyone.

Q. Can I purchase a Consumer TV service such as eLife?
A. No, Etisalat provides IPTV content to businesses under strict terms of resale of the commercial broadcast licence rights and is not permitted to give consumer plans to a business customer.

Q. Is there a minimum term contract period?
A. Yes, the Basic TV subscription is a 12-month minimum term commitment period.

Q. What equipment is needed?
A. A set top box (STB) will be provided for each TV point subscribed to the Etisalat Business TV service.

Q. How much and what is the installation charge for?
A. The AED199 installation charge covers the connection fee as well as a set top box, remote control unit and professional installation.

Q. I am only interested in getting CNN. How do I subscribe?
A. To get CNN you will need to: 
Get a subscription to the Basic AED 99/month Pack 
Get a subscription to the Business News Pack
Q. How much does beIN Sports cost?
A. This will depend on several factors: 
Nature of the venue e.g. café, restaurant, bar 
How many TV points require beIN 
Size (sq. feet or metres) of the public viewing area 
Seating capacity
Once you have shared this information to a sales representative, we will get in touch with a bespoke quotation.
Still looking for help?

Call your dedicated Relationship Manager or visit and contact our offices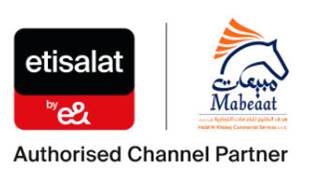 Tel.
046081111
Mobile:
0501074321
© 2019 Etisalat. All Rights Reserved.