Enjoy High Quality Calls & Great Value Benefits for Your Business
Manage your calls more efficiently with the Business Land Line. Stay connected anytime, anywhere. Save time and money.
Enjoy high quality network, FREE national calls plus extra benefits.
Get call forwarding, voicemail, conference calls and discounted international calls. All for just AED 125 per month!
Office Presence Plan
Subscribe to an Office Presence Plan today and avail a free eStore, domain name, fixed-to-fixed calls and much more!
Number for Office & User
100 Flexi Mins
7,500 Fixed to Fixed mins
PABX/ Call Management
Cloud Talk App
125 AED/Month 
5% VAT excluded
Phone Device – Add-on
Yealink SIP T31G, HD Quality Voice, 2 SIP Accounts, 2-Line Key, 5 Party Conference, Acoustic Shield, Wireless Headset Support, 24-Month Contract
User Line Voice Service – Add-on
Landline Number for User, 100 Flexi Minutes, PABX/Call Management Features, CloudTalk App, Free Installation, 12-Month Contract
Why Choose Office Presence?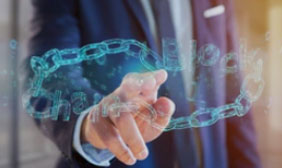 Never Miss An Opportunity
Crafted to enable business mobility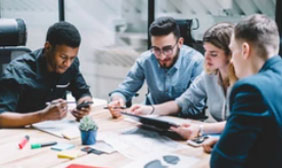 Value For Money
Offering superior value for money by providing more for the same price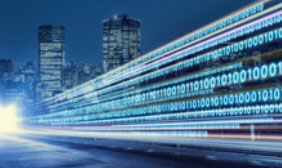 Always Reachable
24/7 availability for customers to reach you with an always-on landline and digital channels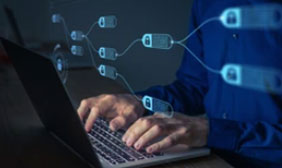 Expand your business reach
With advanced voice & digital tools
Important Information: About Office Presence
Documents required to apply:
Valid Copy of Trade License

Power of Attorney of the signatory

Passport Copy with valid UAE Visa of individual, as authorised by company

Emirates ID copy of individual, as authorised by company

Tenancy contract

Letter of Authority

Establishment Card

Cease Form & existing non-Etisalat Bill in case of migration from a different provider.
Billing Frequency:Monthly
Contract Length:12 Months 
All prices shown are excluding of 5% VAT charge,
Fixed-to-fixed call charges are free up to 7,500 mins after which AED 0.15/min would apply.
Fixed-to-mobile call charges cost AED 0.30/min
100 Flexi minutes can be used for mobile or international calls. International minutes allowances are applicable to multiple destinations. Click here to view the list of applicable countries
No activation or installation charges applicable with this service.
Office Presence Application Form 
In cases of contract breach with early termination, exit fees will be applied. A charge of one month's rental would be applicable plus remainder contract months of device or/and add-ons. 
Penalty Free Service:
Customer can exit the service contract within a maximum period of 5 days from activation without penalty charges (i.e. exit charges) if the service contract was mis-sold or the provided service did not comply with the service terms and conditions.
Frequently Asked Questions
About Office Presence
1) What exit charges are involved for Office Presence?
A) In the case of service termination, a charge of one month's charges would be applicable. In case of a device or add-on subscription being acitve, the remainder contract months of the SIP device or/and add-ons would also be included.
2) How long would service fulfillment for Office Presence take?
A) If you opt for only the plan, the service will be fulfilled immediately. Should you require a SIP Device, the predicted installation period is between 24-48 hours.
3) Are there any limitations with the SIP device?
A) Your SIP device can only make 5 video calls at the same time. A maximum of 20 SIP phones are allowed/allocated under one main account.
4) Can I buy add-ons on top of my Office Presence pack?
A) Yes, of course. You are eligible to purchase all solutions available within Business Edge as add-ons. Solutions comprise of WiFi, Digital Signage, Online Marketing, Office 365 and more.
5) What is the software requirement for the CloudTalk App?
A) You would need to have a minimum of iOS 9.0 or recent versions if you are using this app on your Apple device. In the case of an Android device, the software requirements would be 7.1 or later.
6) Would I get charged for internet while using the CloudTalk App?
A) To use this app, you would need to use your own 4G/5G data or Wi-Fi. CloudTalk App operates as an Internet Calling Plan for which you would bear the internet changes based on your usage of the app.     
7) Would all of the connected devices of a user ring at the same time in the case of incoming calls?
A) Users cannot install this on more than two devices. In that case the phone on which the app is installed first will be the primary alert i.e. it will ring first followed by the second phone installed on.
8) Would I be able to make separate outgoing calls from both of the devices at the same time?
A) Absolutely. You will be able to make two calls in parallel, however all of the outgoing calls, even when made at the same time will be chargeable. 
9) Would I face any downtime or service temporary stoppage while migrating from DEL to Office Presence?
A) No, there's a minimal downtime involved in the case of a transfer.
10) Is there a minimum contract term for Office Presence?
A) Yes, subscribers would have a 12-month contract.
11) Can I have the option of a Payment Gateway facility with the free e-store?
A) Of course. Payment gateway is already embedded as a part of the eStore. You can opt for a subscription of the Etisalat payment gateway and use the same.
12) Would I be able to add my existing domain name in the eStore?
A) Yes, absolutely.
13) Can I change the name of the website after I have published my eStore?
A) Yes, you may change your website name post publishing should you wish to.
14) Would I be given what is available or would I be able to choose?
A) You have the liberty to choose and use any domain with your eStore.
15) Are there any security verifications in place for the use of a payment gateway?
A) Yes, there is. Payment gateway is an individual service; to which you would need to subscribe to in order to use it with your eStore. Etisalat's payment gateway is a security compliant service.
16) What are charges of subscribing to a payment gateway?
A) Charges are dependent on the volume of business you conduct on the payment gateway platform. We recommend for you to submit a form with your requirements following which our payment team will contact you with exact information. 
Still looking for help?
Call your dedicated Relationship Manager or visit and contact our offices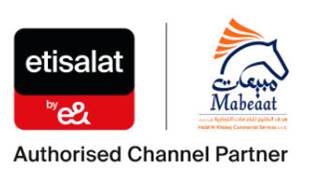 Tel.
046081111
Mobile:
0501074321
© 2019 Etisalat. All Rights Reserved.