800MYCOMPANY
Take your business to the next level with our 800 Toll Free Service
Expand your market with a unique and easy-to-remember business toll free number that allows customers to reach you for FREE anytime, anywhere – in office or on the move.
Features
– Route incoming calls by location, day and time
– Distribute customer calls to a group of phone lines so as to streamline your operations
– Track and optimize incoming calls online hassle free
– Maintain one permanent number wherever you re-locate in the UAE
– Benefit from a dedicated 24/7 support to keep your business running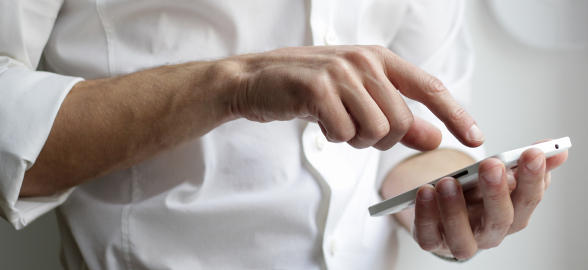 Plan 1
Monthly Premium Plan
Per Min Usage Changes
From Fixed 0.20/Min
From Mobile 0.25/Min
One-Time Fee AED 300
24/7 Dedicated Support 
499 AED/Month 
5% VAT excluded
12 month contract
Per Min Usage Changes
From Fixed-Line 0.24/Min
From Mobile 0.30/Min
24/7 Dedicated Support
99 AED/Quarter 
5% VAT excluded
12 month contract
Plan 3
Quarterly Regular Plan
Same Area-Code 0.05/Min
Different Area-Code 0.18/Min
From Mobile 0.24/Min
Off-Peak Rate (0.09 & 0.18)
One Time Fee AED 600 
300 AED/Month 
5% VAT excluded
Plan 4
Quarterly Flat-Rate Plan
Per Min Usage Charges
Charges 0.15/Min
24/7 Dedicated Support 
3000 AED/Quarter 
5% VAT excluded
Important to know
About 800 Toll-Free Services
Required Documents to Apply for 800 Toll-free Plans:
Valid Copy of Trade License

Power of Attorney Copy with signature of authorised signatory.

Tenancy Contract or Premises Ownership or Proof of Right of Occupation

Passport copy with Valid UAE Visa of individual, as authorised by company

Emirates ID Copy of individual, as authorised by company

Authorisation Letter

Establishment Card

No Objection Letter from company permitting call-routing
Contract durations is as per agreed original contract period between the client and Etisalat  with two options being available: 
12-Month Contract: Applicable to Basic Plan & Premium Plan 
3-Month Contract: Applicable to Regular Plan & Flat Plan 
A One-Time Installation Charge would apply on the following:
Premium Plan (Plan 1) AED 300
Regular Plan (Plan 3): AED 600
No connection activation charges applicable on Flat-Rate & Basic Plans.
Billing Frequency: Monthly or Quarterly
All prices shown are excluding of 5% VAT charge.
All calls made by customers to the Toll-Free number are free for them, however the charges are levied on to the owner of the 800 toll-free number i.e. the subscriber.
For incoming calls forwarded to International Destinations, the peak-time rate charges to the corresponding country will be applicable.

 

Click here to view rates. 
Off-peak hours: 00:00 – 07:00 & 14:00 – 16:00. 
A fee of AED 100/per update would apply for adding a call centre and AED 300 for altering/changing call centres after activation.
Disaster Recovery

 

is included in the 800 toll-free service which provides alternate routes to ensure call answering at all time and under sudden unexpected circumstances. Provision for Web Access also offers companies with full control over the service through an interactive website. To view web access, customers would need to visit to

 

www.etisalat.ae

 

and a link is provided for the Toll-Free Service from that site or directly visit

 

https://managemycalls.etisalat.ae. Customers may view their billing details of this service and all other accounts that they might have through

 

Business Online Portal.
This services comes with a load-balancing-routing feature wherein the subscriber can distribute the incoming calls to different destination numbers with a pre-defined percentage (e.g. 50%-50%, 30%-50%-20% etc.)
In case you are shifting your existing 800 line from your current provider to Etisalat, please fill in this
Application Form.
Terms & Conditions for 800 Toll-free: Company Name  
The name for the 800 number must be the company's name as per the Trade License, either full or abbreviation.
In the case of being an official distributer, the customer may have the brand represented reflected in the number. For such cases, an official letter from the customer is requested along with the supporting document, to ensure the brand association to the company. 
In the case of the 800 number reflecting general terms (e.g. 800-Hotel, or 800-Car), customers can have Common Names under the following two conditions:
The desired name should match his business activity, for example 800-HOTELS.
Common names can only be provided under Plan 2 i.e. the Flat rate plan only, to ensure that subscriber is expecting high traffic on these common names. 
Terms & Conditions for 800 Toll-free: Choice of Digits in 800 toll-free   
The provision of a Numerical number is possible only if the number has "0 or 1" in the number range and can be taken with Plans 1 or 2. 
Terms & Conditions for 800 Toll-free: Number & Name Reservations   
Since this service is not limited by a regional format, all numerical and alphanumerical numbers are available for all regions, which entails the policy of first-come first-serve. Thus, there will be no number reservation for any customer. 
Customer can exit the service contract within a maximum period of 5 days from activation without penalty charges (i.e. exit charges) if the service contract was mis-sold or the provided service did not comply with the service terms and conditions.
In cases of contract breach with early termination, exit fees will be applied. The exit fee shall be calculated based on the minimum period and plan type. Early exit from the 12-month contract would equal to a 1-month charge equivalent to the plan. In the case of a 3-month contract, no termination fees would apply. 
Still looking for help?

Call your dedicated Relationship Manager or visit and contact our offices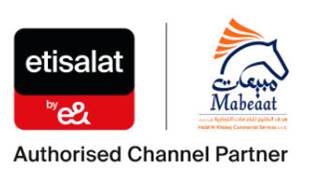 Tel.
046081111
Mobile:
0501074321
© 2019 Etisalat. All Rights Reserved.