Innovative Thermal Camera Solutions
A reliable thermal screening solution with precision and accuracy
Effective and efficient screening of body temperatures has swiftly become an essential requirement for businesses all over the world.
To meet that challenge, Thermal Camera Solutions from Business Edge comprises multiple products and a wide range of applications, designed for the rapid and safe detection of skin-surface temperatures in public areas.

Thermal Camera Solution Features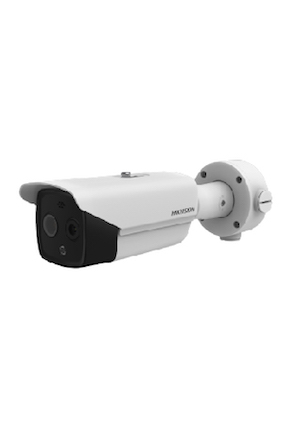 Thermographic Cameras
Bi-Spectrum Live View
Flexible choice of available cameras for temperature screening of building entrances, elevator halls, airport security checks, and other business premises.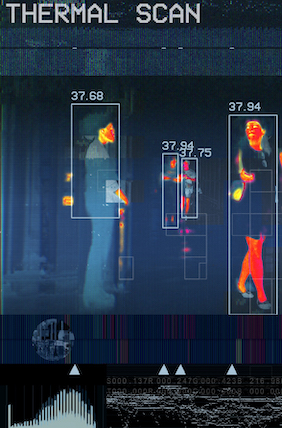 Group Temperature Screening
Multi-Screening 
Enhance efficiency with Thermographic Bullet Cameras that allow for the simultaneous temperature screening of multiple people at once.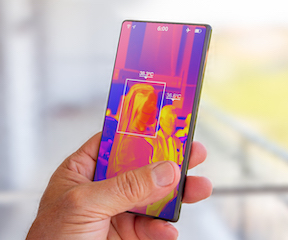 Mobile Temperature Screening
Anytime, Anywhere 
Just one click of a Thermographic Handheld Camera will provide an on-the-spot temperature reading without having to disturb the user being tested.
Thermal Camera Plan 1
3MM Camera
1 Camera
8 Channel NVR
4TB Hard Disk
45 Days Local Storage
7 Days Cloud Storage
486 AED/36 Months 
Thermal Camera Plan 2
13MM Camera
1 Camera
8 Channel NVR
4TB Hard Disk
45 Days Local Storage
7 Days Cloud Storage
688 AED/36 Months 
Thermal Devices + Dedicated Connectivity
Thermal Camera Plan 1
3MM Camera
1 Camera
8 Channel NVR
4TB Hard Disk
45 Days Local Storage
7 Days Cloud Storage
335 AED/36 Months 
Thermal Camera Plan 2
13MM Camera
1 Camera
8 Channel NVR
4TB Hard Disk
45 Days Local Storage
7 Days Cloud Storage
537 AED/36 Months 
Important to Know
About Thermal Camera Solutions
Documents required to apply:
Valid Copy of Trade License
Power of Attorney of the signatory
Passport Copy with valid UAE Visa of individual, as authorised by company
Emirates ID copy of individual, as authorised by company
Tenancy contract
Letter of Authority
Establishment Card
Cease Form & existing non-Etisalat Bill in case of migration from a different provider.
Billing Frequency: Monthly
Minimum Term: 36 Months
A one-time charge of AED 100 would apply for installation and cabling.
All prices shown are excluding of 5% VAT charge,
Etisalat Thermal Camera Service is a managed service providing thermal surveillance solution packages to customers. The packages include hardware (cameras and network video recorders or NVRs), software (Video Management Solution with cloud storage) for remote viewing on mobile devices.
Customer has the option to subscribe to one, multiple or all add-ons available for cloud storage and cameras.
Customer will be given a password protected access with single sign on to login into Etisalat Business Online Portal or Etisalat Business App.
All cameras and NVRs have a three-year warranty period.
Requirements:
Our cameras work on the thermal interference principle so, in order to get the best results, there should be zero thermal interference while the cameras are in operation. For the best and most accurate readings cameras should not be exposed to sunlight/glare. In such locations where there is sunlight/glare facing the camera, it is essential that the customer should re-align the camera to another direction where the sunlight/glare does not fall on the lens. An accessible electrical power outlet and internet connectivity is required for the NVR.
The Thermal Camera Solution requires that customer must have at least any one of the following base services to avail the VsaaS service.
Business Super
Business Super Plus
Internet Bundle from Business Edge
Business Quick Start (Business Super + Voice)
In the case of an existing connection, customer should have a fiber-based Optical Network Terminal (ONT) on site.
Installation:
Building and layout diagrams should be provided by the customer in advance of installation. For External / Internal Shifting: The customer shall not be permitted to move the location of any of the equipment at the customer site used to deliver the service, unless such move is needed in accordance with the provisions of this section or otherwise the prior written consent of Etisalat is obtained.
External Shifting:
The customer may only move the equipment for the service to a different site where the base internet services procured by the customer from Etisalat are also moved to a new customer site. Customer will be charged an additional one-time charge (OTC) on the base product, which includes OTC for external shifting of the service per site.
Internal Shifting:
Relocating the equipment for the service within the existing customer site in which this is permitted. Customer will be charged an additional OTC for internal shifting per customer site, regardless of the number of cameras, as detailed in the Application Form.
Application form of Thermal Camera Solutions
In cases of contract breach with early termination, exit fees will be applied as per the following: remaining number of months of contract x monthly rate subscription of Thermal Camera Solutions package.
Penalty Free Service:
Customer can exit the service contract within a maximum period of 5 days from activation without penalty charges (i.e. exit charges) if the service contract was mis-sold or the provided service did not comply with the service terms and conditions.
Still looking for help?
Call your dedicated Relationship Manager or visit and contact our offices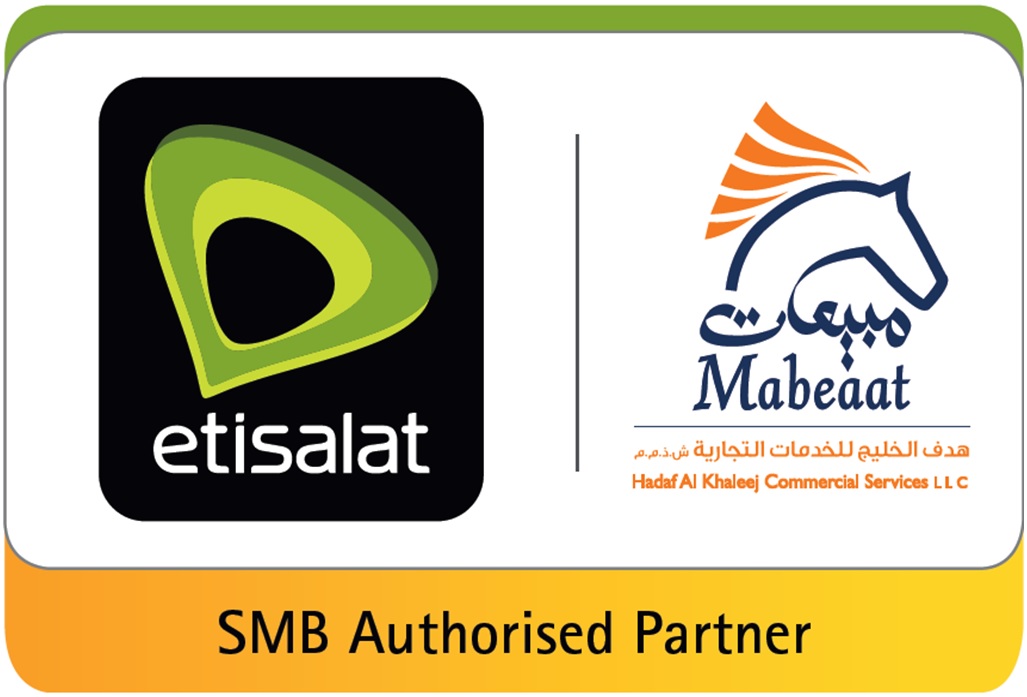 Tel.
046081111
Mobile:
0501074321
© 2019 Etisalat. All Rights Reserved.