Software to Streamline Your Business
Save time & money with subscription-based software, hosted in the cloud. Discover the latest applications to help your business thrive!
Choose Your Software Solutions / Software Solutions for Your Business
Access all the latest software products to simplify your business.
Service Provider has the required resources, teams of highly qualified, strategic and operational advisors, with extensive experience and is qualified & capable of providing the SaaS Service.
Starting from 
28 AED
5% VAT excluded
Discover a dynamic recruitment tool to source and engage the right talent.
Starting from 
250 AED
5% VAT excluded
Still looking for help?

Call your dedicated Relationship Manager or visit and contact our offices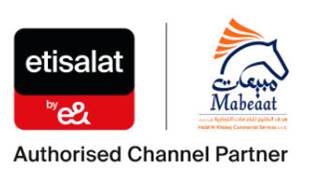 Tel.
046081111
Mobile:
0501074321
© 2019 Etisalat. All Rights Reserved.